Fiber Solutions Technology Contractors is celebrating 20 years of success and growth in the technology industry.
The company has grown from a small home-office, one-man operation in Fort Myers to a multi-million-dollar company doing business across the U.S. With the headquarters remaining in Fort Myers and a Regional Zone Office in Atlanta, the company serves clients on a local, regional and national level.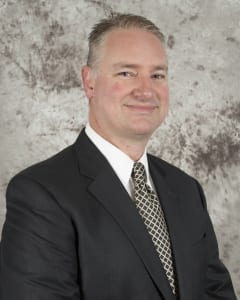 "We are pleased and fortunate to maintain and expand our Southwest Florida workforce and client base while continuing to expand in other areas of the country," said Rodney LaVoie, President and CEO. "The technology industry is always changing and keeping pace with innovation is challenging. We are proud of our continued growth and have been successful in expanding our brand into many other products and services."
Fiber Solutions, founded in 1998 by LaVoie, has installed more than 2 million miles of cabling, enough to crisscross the country more than 600 times. The company has expanded services to include not only fiber optics and structured cabling but also commercial audio and video, electronic security, engineering and design.
The company has developed expertise in some specific areas including hospitals and major healthcare facilities; corporate enterprise; retail with multiple locations; manufacturing; and universities.
Hospitals and healthcare facilities have come to rely on Fiber Solutions' knowledge of their special requirements for patient health and safety. Locally, Fiber Solutions has worked with Lee Health on many of their major projects, including the Golisano Children's Hospital.
The $242 million project included a new seven-story Golisano Children's Hospital and renovation of HealthPark Medical Center. A fundraising campaign raised $100 million for the 128-bed children's hospital. Fiber Solutions, which supports many local organizations, contributed $50,000.
"We were honored to be part of a project that provides such a great service to the community," LaVoie said. "Children of Southwest Florida are finally able to receive quality, life-saving treatments locally."
Fiber Solutions' clients include national Fortune 500 companies, Southwest Florida-based enterprise companies such as Chico's FAS, and other enterprise organizations in the Southeast and throughout the country.
Company headquarters have remained in Fort Myers, FL, although satellite offices have been opened in several locations. The company leadership has expanded to a board of directors including LaVoie, Frank Mambuca and Josh Lippert. LaVoie, a native of St. Petersburg, FL, serves as president & CEO and oversees the daily operations.
The company plans to continue expansion in the coming years. For more information about Fiber Solutions, visit the website at fibersolutions.com or call 239-561-6814.
About Fiber Solutions Technology Contractors
Fiber Solutions specializes in the design, installation, certification, maintenance, and support of state-of-the-art systems for all data, voice and video networking needs. Corporate Headquarters are at 12120 Metro Parkway, Fort Myers, FL 33966. For more information, call 239-561-6814 or visit the website at fibersolutions.com.