Frank B. Mambuca has been an owner and board member of Fiber Solutions since 2007. With more than 30 years of experience in the IT and communication networks industry, Frank brings vast experience and knowledge as well as esteemed leadership to Fiber Solutions.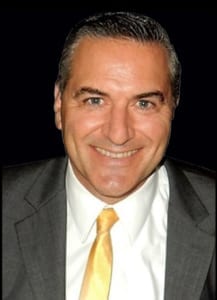 Frank was the President of the Southwest Florida Division of Summit Broadband. Prior to that, Frank was the founding President & CEO of US Metropolitan Telecom from its inception in 2006 until its sale to Summit Broadband in 2013.
US Metro, headquartered in Bonita Springs, has a Broadband Network built on a 100% fiber-optic cable system throughout Southwest Florida. US Metro offers businesses in Southwest Florida access to a high-quality, fully redundant, fiber-optic network for Dedicated Internet Access, Digital Voice, Metro Ethernet, Data Transport, and Colocation Services.
Prior to US Metro, Frank was the Group Vice President of Global Operations for Level 3 Communications based in Denver, Colorado, with responsibility for global customer operations, service activation, network management, field services and internal-enterprise operations. In this role, he oversaw all network construction, installation, repair and maintenance of the company's fiber optic network across Europe, Asia and North America.
Before joining Level 3 in 1998, Frank was Vice President of Engineering and Operations for XCOM Technologies based in Boston, Massachusetts, where he managed the development and operations of managed modem networks and the development of cutting-edge soft-switch technology.
In addition, Frank has held several management positions in operations, engineering and technical training for New York Telephone Company, NYNEX and Bell Atlantic in New York City as well as across the Northeast United States.
Frank received his bachelor's degree from Columbia University in New York in 1985 with a major in computer science and electrical engineering. He earned his master's degree from the Polytechnic School of Engineering at New York University in Brooklyn in 1997 with a major in telecommunications.
Frank has lived full time in Southwest Florida since 2001.